Position Details
Outstanding Opportunity for a Rewarding Career in Policing
Current Starting Salary:
$79,518 with merit increases to $110,926 after 6 years of service
Outstanding fringe benefits and pension program
All interested candidates must read the packet as it contains important information and dates:
Applicant must meet the following requirements:
Application Process:
Will run March 1, 2022 until May 31, 2022 at 12:00 PM (noon)
Must be done through the National Testing Network (NTN) at:
www.nationaltestingnetwork.com
Qualified candidates will be invited to the physical ability test.
Those invited to the physical ability test will be emailed a Village of Palatine Employment Application to complete. The employment application should be returned to the Palatine Police Department as soon as possible, but must be returned by the time of the physical ability test on June 11, 2022 at 8:00 AM.
The Physical Ability Test will be BY INVITE ONLY on:
June 11, 2022 @ 8:00 AM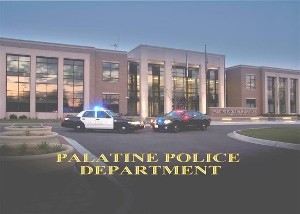 THE VILLAGE OF PALATINE IS AN EQUAL OPPORTUNITY EMPLOYER